Used 2014 Jeep Wrangler Langhorne, PA
The Wrangler traces its roots to field duty 70 years ago. The 2014 Jeep Wrangler has ben modernized with a contemporary engine, artfully curved body panels that appear flat, and electronics inside and underneath.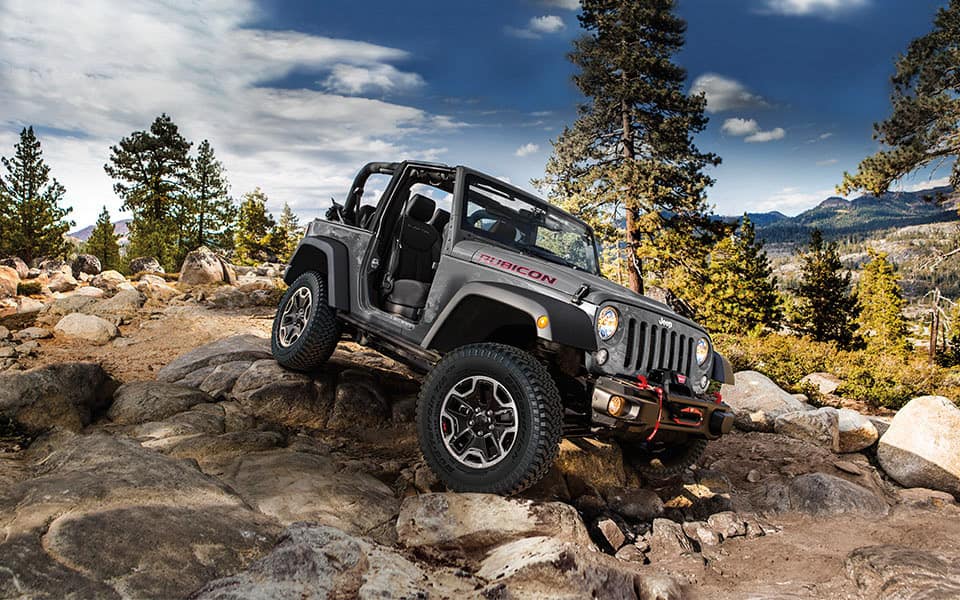 2014 Jeep Wrangler Exterior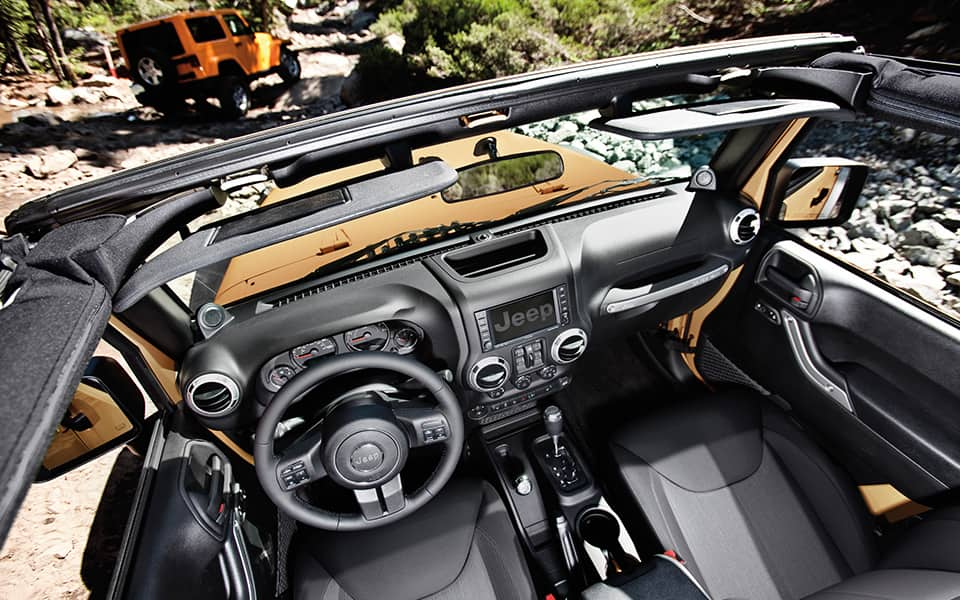 '14 Jeep Wrangler Interior
2014 Jeep Wrangler Style & Design
The 2014 Jeep Wrangler is a convertible SUV that is available in three trims: Sport, Sahara, or Rubicon. Each trim is available as a two-door Wrangler or four-door Wrangler Unlimited. Exterior highlights include standard 16" steel wheels, removable side doors, and a fold down windshield. Inside you will find cloth upholstery and optional heated front seats.
Power & Handling of the '14 Wrangler
Under the hood of the 2014 Jeep Wrangler is a terrific 3.6 liter Pentastar V6 engine that produces 285 hp and 260 lb-ft of torque. It can be fitted with either a 5-speed automatic or 6-speed manual transmission. The engine has smooth delivery that makes easy work of highways or rock crawls. 
Conclusion
The 2014 Jeep Wrangler will go anywhere tires and wheels will take you. The Wrangler continues to be the most widely-affordable of off-road SUV choices.