2014 Dodge Charger Langhorne, PA
If you dig the 2014 Dodge Charger's bold styling, wait till you see what else this full-size sedan has to offer.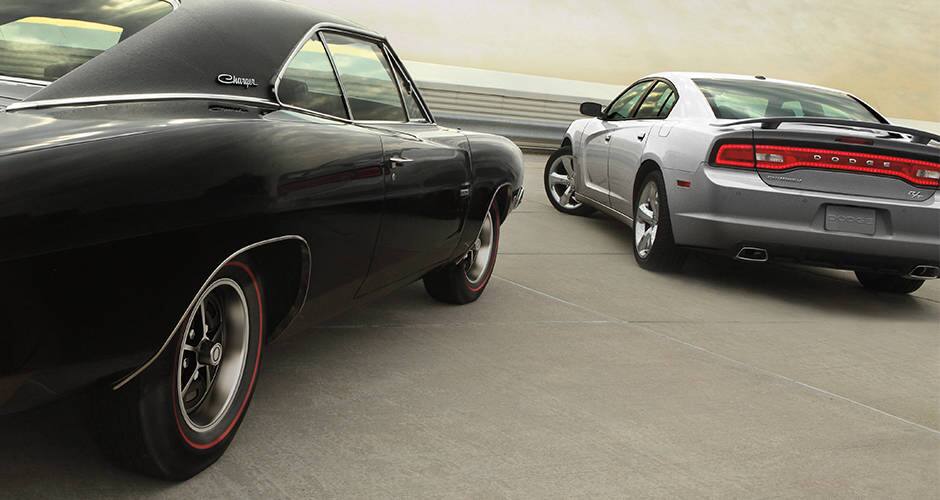 2014 Dodge Charger Exterior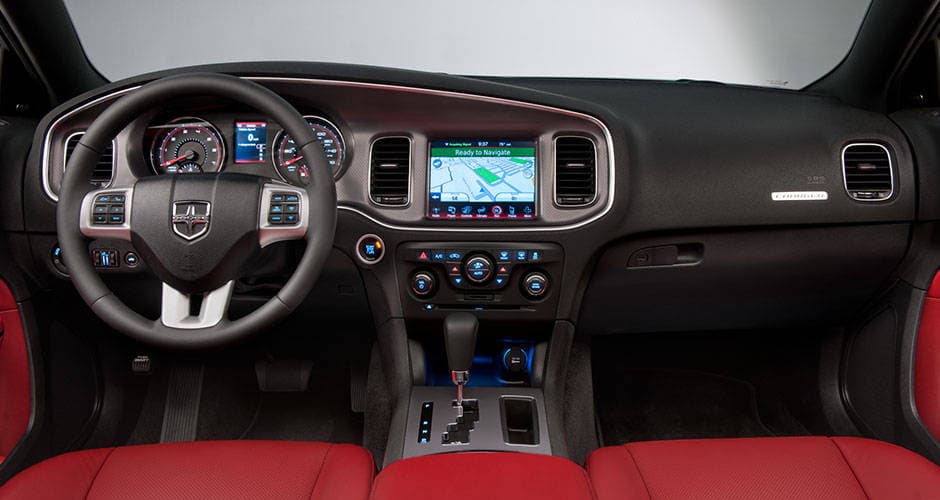 '14 Dodge Charger Interior
2014 Dodge Charger Style & Design
The 2014 Dodge Charger is not a car for shy people, you won't have trouble finding the sedan in  parking lot. The front is unmistakably bold and identifiable. The side feature deep sculpting and the full-width taillight 164 "racetrack" LEDs will not go unnoticed. Inside you will find several well thought out options such as touch screen navigation and a worthwhile sound system. There are soft touch surfaces with quality materials.
Power & Handling of the '14 Charger
The 2014 Dodge Charger offers a variety of engine choices. The base Charger has a 3.6 liter Pentastar V6. It produces 292 horsepower and is no slouch. Depending upon the engine choice, the transmission will be either a 5 speed automatic or 8 speed automatic. The Charger is engineered and built for some serious driving.
Conclusion
The 2014 Dodge Charger is a great all-around car at a great price.