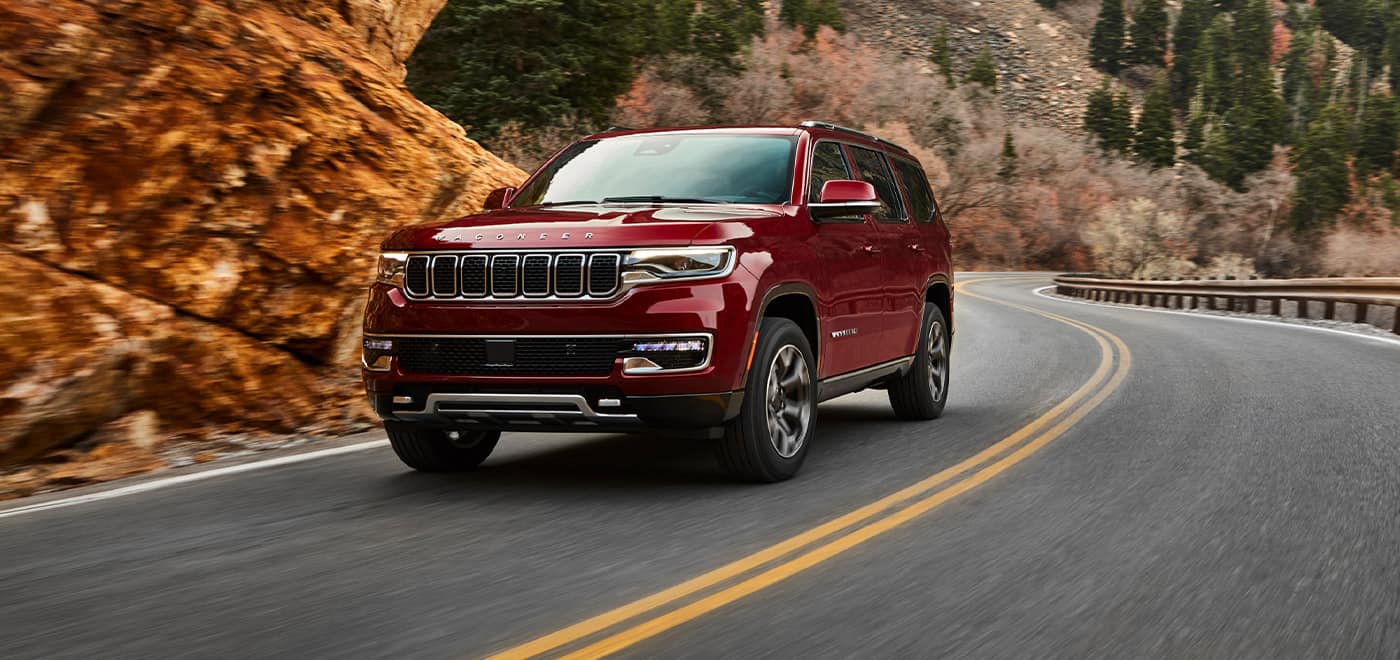 Wagoneer Client Services at Reedman-Toll
Get the latest at Reedman-Toll Chrysler Dodge Jeep Ram
We all know that there is a lot of excitement and buzz around the introduction of the Wagoneer and Grand Wagoneer. More than that, Jeep continues to surprise and impress by adding in the details that make them the best automotive brand around. We're talking about Wagoneer Client Services, which takes the experience of getting a Wagoneer to an entirely different level than we could've ever imagined. Here at Reedman-Toll Chrysler Dodge Jeep Ram, we are taking a closer look at Wagoneer Client Services to give you a better picture of what you can expect should you choose this complete VIP service for your own needs. Nothing is more important to us than helping you out!
What is Wagoneer Client Services?
Before we get into specific things that this service can offer you, it might be important to just tell you more about what Wagoneer Client Services even is. This service is a collection of different dedicated customer care initiatives that are here to help you have a special journey along with your Wagoneer. This service can help you manage different ownership aspects, shop for the right vehicle, and learn more about what it might be like to own a Wagoneer or Grand Wagoneer. Basically, when you choose Wagoneer Client Services, you get access to different customer care aspects that should make owning a Wagoneer easier than it could ever be.
Can you tell me about the customer care initiatives?
When you choose Wagoneer Client Services, you will be getting customer support 24/7. This means you are able to reach out to your specific Wagoneer Specialist at any time of day for any additional concerns or questions that you could potentially have. Along with that, you'll be getting roadside assistance that can help you a lot, especially during travel when you want something to fall back on should any issues arise. The last thing we want to mention is all of the worry-free maintenance, including tire rotations, oil changes, and trip interruption coverage of up to $1,000 per occurrence.
What else does Wagoneer Client Services offer?
One of the most exciting aspects of this service is the fact that you can do more things fully remotely! That's right! Should you want to schedule maintenance, or even vehicle delivery, you can do all of that from the comfort of your own home. You can even have a Wagoneer delivered to your home for a test drive before you even purchase it. What we're saying is, Wagoneer Client Services makes things more convenient than ever before.
Buy a Wagoneer at Reedman-Toll Chrysler Dodge Jeep Ram
We hope that after learning more about this service you'll be even more interested in the Wagoneer models that we have for sale at our dealership. These models are sure to impress you every step of the way. Let's make a deal happen, and we'll see you at Reedman-Toll CDJR!