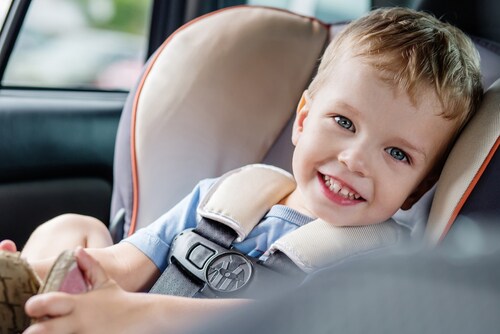 Car Trips with Kids through PA

Anyone who is ever gone on a road trip with young kids knows the secret to success is in the planning. Like the Girl and Boy Scouts of America, the road trippers know being prepared makes a world of difference. Avoid tantrums with these 10 helpful travel tips:
1. Organization: From snacks to crayons, putting the same kinds and amounts in baggies makes dolling them out in a hurry a cinch.
2. Muffin Tin Snacks: Speaking of snacks and meals, use a muffin tin or even a tackle box to compartmentalize a large variety of munchies.
3. Shoe Hangers: Everyone gets his or her own over the door shoe hanger to keep cups, toys, and books in each compartment. Because it's see-through, things are easy to find, and because it's intended to hang by design, it fits nicely on the back of seats.
4. Comfort: Riding around can make youngsters sleepy, so be prepared with mini-pillows and their lovey. 
5. Fun Games: I Spy With My Little Eye, car colors, collecting license plates, and other games help to pass the time and decrease whining.
6. Surprise Bags: These are a fun way to celebrate traveling milestones. Whether by the hour or the state, kids open a bag with a new game, snack, or other time-consuming activity. Gives them something to look forward to and may even cut back on the "are we there yet's?!"
7. Books on CD: Don't underestimate books on CD. I listen to books while I'm working out; kids can listen to their favorite tales while they travel! Another great idea is to buy the record-able books and have them at the ready for long trips. No one is getting car sick from reading, and Mom and Dad can keep their eyes where they belong: on the road!
8. Window Art: Two words: window markers. Yes, they exist; yes, they clean up easily; yes, they keep kids happy for more than two seconds.
9. Glow-in-the-Dark Fun: Traveling at night doesn't always guarantee passengers will be asleep. Make nighttime driving more exciting with glow-in-the-dark bracelets and necklaces. Give the kids a few of each and let them go to town!
10. An attitude of gratitude: At the end of the day, attitude is everything. Put a smile on your face and don't sweat the small stuff, and we bet the trip is 100x better!
Happy and safe travels!