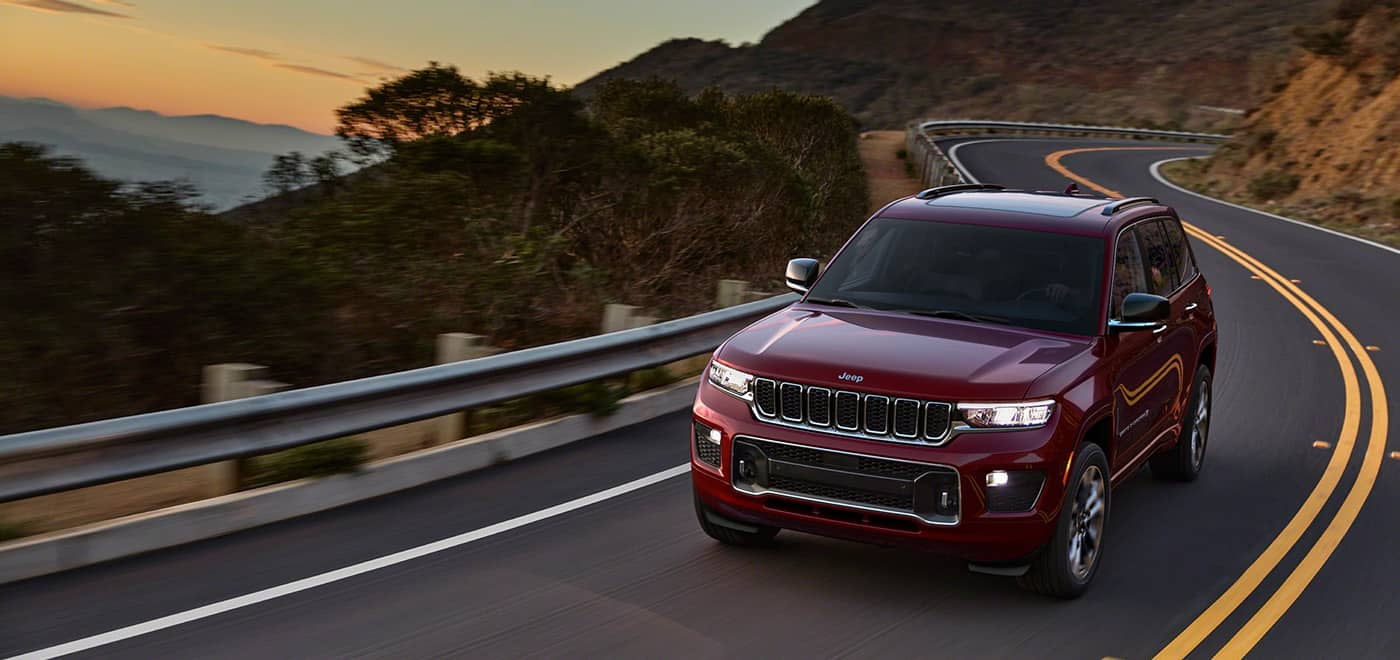 Jeep Grand Cherokee Maintenance Schedule
Jeep Grand Cherokee Maintenance Near Me
As you drive around in the best vehicle you've ever owned, we all know that another important part of this responsibility is taking care of it. That means focusing on things like the maintenance schedule, which can significantly prolong the life of the Jeep Grand Cherokee. Being able to keep your favorite vehicle for longer is always going to be a major perk. When you choose Reedman-Toll Chrysler Dodge Jeep Ram, you are getting a dealership that features a service center you won't soon forget. Not only can we provide you with the service you need, but we are going to continue giving you information like this, which can keep you on top of all of the responsibilities of being an SUV owner. Keep reading to see how you can keep your Jeep Grand Cherokee on an important maintenance schedule. It's important to remember that this is going to vary for everyone, especially thanks to your own unique driving style, and the driving conditions that you're dealing with.
7,500 miles
Every time you travel another 7,500 miles, it's time to schedule another service appointment with a service center that you can trust. This is when the engine oil and filter are changed out, along with when we heavily recommend rotating tires. What are the purposes of these services? Well, a big part is just keeping the engine running smoothly, without any issues that could arise due to sludge being formed by old engine oil. The rotation of tires also helps with even wearing, which will make your tires last that much longer.
30,000 miles
Along with other key milestones in the maintenance schedule, when you hit 30,000 miles with your Jeep Grand Cherokee. That's because this is when we highly recommend replacing the air filter, servicing the transmission fluid, replacing the transfer case fluid, lubricating ball joints, and replacing the spark plugs. When you continue to bring your Grand Cherokee into our service center, you'll have trained professionals underneath the hood that could even give you other maintenance tips. This is especially true if they see something out of the ordinary that they want to address.
105,000 miles
A huge milestone for any vehicle is getting over 100,000 miles. In this case, there are many other service appointments that you should have been getting before you even reach this point. Here we just want to remind you of the importance of getting an oil change, and consistently having your tires rotated. We also want to mention flushing the cooling system, and looking over all of the other fluids that your Grand Cherokee utilizes. By keeping up with this maintenance, your Grand Cherokee is guaranteed to hang around.
Schedule Service for your Jeep Grand Cherokee
No matter what, focusing on your own maintenance schedule for your Jeep Grand Cherokee will work wonders in keeping it on the road for as long as possible. Should any further questions arise about what we presented today, or about how your driving habits could change this schedule, give us a call or stop into our service center. We would love to help you out to the best of our abilities!