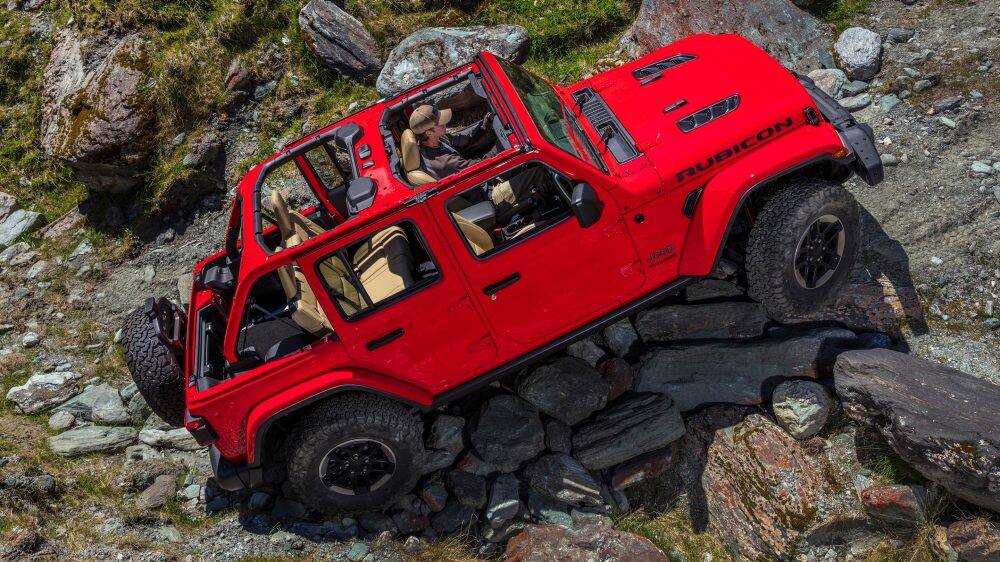 Everything you never knew you needed to know about the Jeep:
More likely than not you know someone, or many someones, that are just head over heels for Jeeps. Have you ever wondered why? The Jeep Brand has a large following and holds the heart of many around the world. This is due in part to its ability to not just be a car you drive to and from places in every day, but its sense for adventure and capabilities that few other vehicle brands can follow. Over 75 years ago, the Jeep began this adventure with a motto of 'Go Anywhere. Do Anything.' and became one of the most loved vehicles used by the Allied soldiers. Over the years, Jeep expanded on its lineup to improve upon its work, play, and recreational abilities, overall creating many industry firsts across the planet. In the late 90's, Jeep even reached new limits with its ability to make both off-roading and on-roading easily achievable by the same vehicle. Today, you can find every Jeep with a Trail Rated Badge showing its ability to easily switch from an every day on road drive to a fun weekend exploration.
What is a Jeep Club and why should I join one?
Jeep Clubs are groups of Jeepers that all enjoy off-roading adventures. These club members will get together to explore the great outdoors in their Jeeps. These clubs will help newbies learn the ropes of the off-roading features. This will help to keep you safe and still be able to push the limits of your own knowledge for some added fun. With a club membership, you can easily learn about new trails and even gain access to closed-off places you may not have known about before. Joining a Jeep Club can also help you to create new friendships and overall improve the image of off-roading in general. The best way to keep trails open and keep locals friendly to this thrilling sport is to work through a club with the community.

Where to find your closest Jeep Club and how to know which is right for you:
Some things to keep in mind when choosing the right club for you, is to take in how large the club is, how old the average member is, what the level of participation requirements might be, which trips and events are available, how involved in the community they are, and of course what their reputation and philosophies may be.
Some of the Clubs you will find in PA:
Jeeps "R" Us
- This club can be found in central PA and participate in activities like jamborees, camping, and trail rides that explore many various scenic sites. 
Blue Mountain Jeep Alliance
- The group works together to further improve teamwork, problem-solving, and of course, learning the ins and outs of your vehicle to push you and your club to limit. If you love the adrenaline rush, this club is for you.

Grass Roots Jeep Club
- This club is perfect for that outdoorsy family looking to help children learn to love the outdoors. If you want to join a club that likes leaving the trails in pristine condition and brings fun for the whole family, then you will love this Grass Roots Jeep Club.
Keystone Krawlers
- If you love the idea of never-ending knowledge, you will love this club. This Jeep Club focuses on education and off-roading trail rides for the entire family.
PA Jeeps
- This club is a non-profit that uses education to protect public lands, while still offering adventures in hiking, camping, trail driving, and even horseback riding. To help promote public land protection, this club is also very involved in fundraising events as well.

PA Jeepin
- Charity events, outdoor clean-ups, and club trail riding, are all a big part of what the PA Jeepin Club does. If you want to go off-roading while leaving a small footprint, then you will love this club.
Erie Jeep People Off Road Club
- This club is purely focused on the fun of Jeep trail riding. In this club you will learn all there is to know about off-roading and the full extent of what your Jeep is capable of. You can even learn some backcountry safety habits as well.