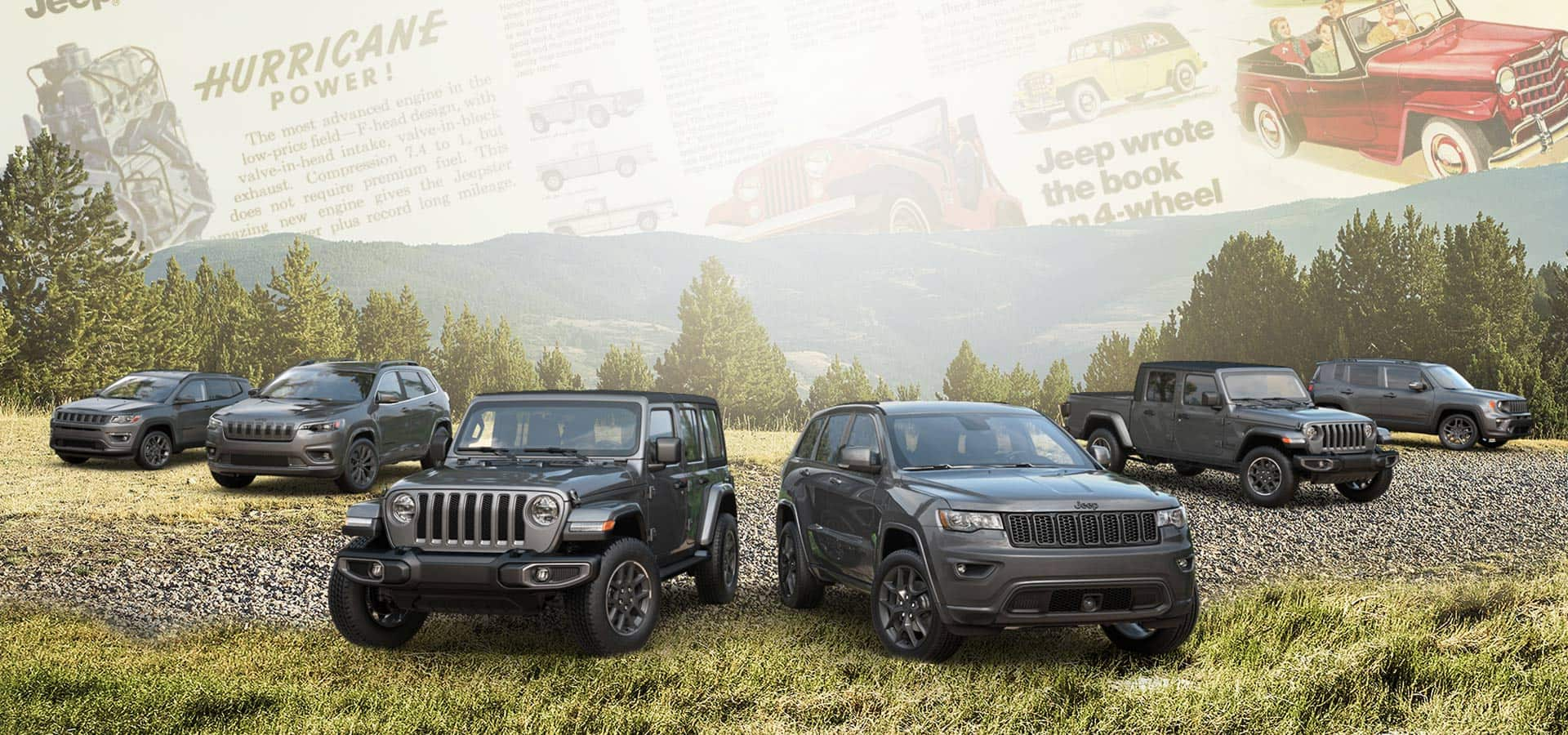 Buying vs Leasing a Jeep
from Reedman-Toll Chrysler Dodge Jeep Ram
You have decided that you would like to have a Jeep Wrangler, YAY! Now you have to decide whether to buy or to Lease a Wrangler. When deciding if you should buy or lease it can be complicated and overwhelming. It is best to weigh the pros and cons of both options to choose best what will fit your situation and needs.  The following are some things to think about as you are making your list.
Who Owns The Jeep?
When you lease, you are paying for the use of the vehicle for the lease term. Upon completion of the lease, you must return the car unless you choose to exercise the option of purchasing it, kind of like renting the Wrangler for an extended period of time. However, if you buy the vehicle once you have completed the terms of your contract, you own the vehicle, free and clear. So for this, you need to decide if owning the Wrangler outright is important to you.
What Kind of Payment is Best?
When leasing, typically, the monthly payments are lower since you are only paying for the value of the vehicle during the term of the lease. When buying, monthly payments tend to be higher because you are paying the total purchase price for the car, and each payment goes toward building equity in your vehicle. When considering payments, it is best to look at your monthly budget.
Is Maintenance Covered?
Most of the time, if leasing a Jeep, your lease will end before a manufacturer's warranty expires. However, you are required to follow the regular maintenance schedule per the terms of your lease agreement. Whereas when you buy a Jeep, you are in charge of when and how often you will have maintenance done.
Does Mileage Matter?
When Leasing a Wrangler or any vehicle, there are always mileage restrictions. This is because you are only temporarily driving the car. When you set up your lease, you choose how long and how many miles a year you will dive. When you do this, Jeep calculates what the Wrangler will be worth at the end, which is the amount used to figure out your monthly payment. Don't worry though Chrysler Capital offers a variety of mileage options to suit almost any lifestyle. In contrast, when you buy a Wrangler, it is yours, so you can drive it as much as you would like. When thinking about this for your pro-con list, think about how much you drive each year.
Is the End of Term Predetermined?
As previously mentioned, when you lease a vehicle, you are only using it from a predetermined time. So when that time is up, you must either turn it into the dealer or purchase it at the preset price. With buying, after you've completed the terms of your contract agreement, the vehicle is yours to keep or trade-in on another car.
Reedman-Toll Chrysler Dodge Jeep Ram Langhorne is Here to Help!
The finance team at Reedman Toll CDJR hopes these tips make your car shopping experience a little easier. However, if you still have questions about leasing or purchasing a Jeep, please do hesitate to speak with one of our knowledgeable members. Our finance department understands that everyone's credit situation is unique. This is why our team of auto-finance car loan experts works with you to offer the best auto financing and car loan solutions in Philadelphia, along with competitive rates for new and used cars.