2013 Honda Odyssey vs 2013 Dodge Grand Caravan Philadelphia PA
When the Grand Caravan started the minivan craze in the 1980s, it was way out ahead of the pack. It was first place in sales and popularity because it delivered a product that was family-friendly, safe and reliable. Funny how things can change very little over the years. The Grand Caravan has changed a great deal over the years in terms of style, comfort and design, but it hasn't changed at all when it comes to being family-friendly, safe and reliable. Those kinds of qualities just seem to get better with the Grand Caravan. The Caravan still gets great gas mileage and continues to take the lead in safety features such as its stability control and traction control systems. How about all that storage space? The fold away second and third row of seats makes so much room in the cabin that you can slide in a four by eight foot piece of plywood. That's pretty family-friendly. We don't even need to mention the other safety features such as: plenty of airbags and the high marks from IIHS regarding safety testing.
Honda's Odyssey is a great little minivan. It was introduced back in 1994 and became part of the minivan landscape with its safety considerations and innovations. One of the newest innovations from Honda is the vacuum cleaner they have built in to the Odyssey. This is one of their main selling points or rather main attractions. The Odyssey can stand on its own without the vacuum cleaner, as it is a very good and well-built van. However, when they installed the vacuum cleaner, it seems that's all that people can talk about. And for good reason. Why hasn't someone thought about it before this? And if they did think about it, why didn't they do something about it? These are all good questions that perhaps should be answered another time. 
The 2013 Honda Odyssey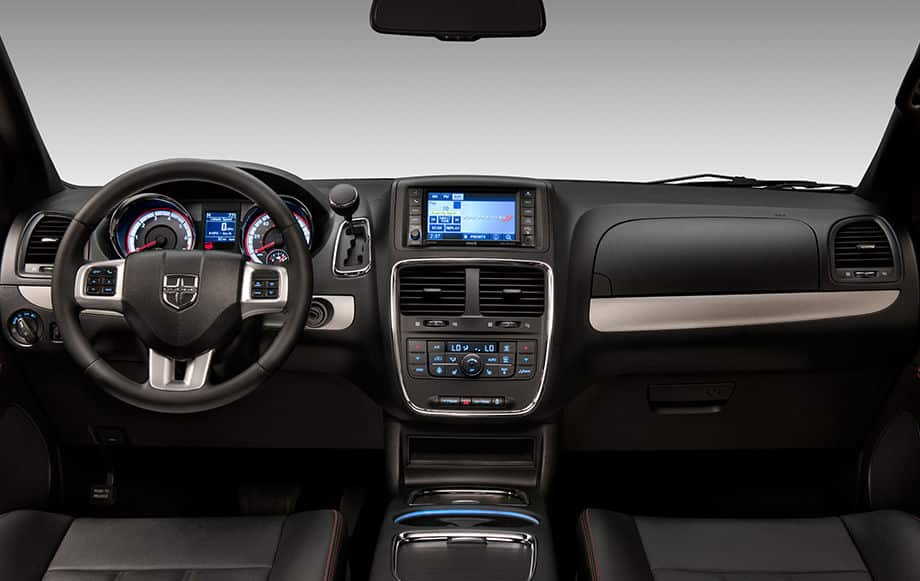 The 2013 Dodge Grand Caravan
2013 Honda Odyssey Power & Handling
The Honda Odyssey produces 247 horsepower with its V-6 and although it's not as quick as some other minivans, it still has enough push to get you wherever you want to go. The Odyssey was given very good scores by IIHS for safety.
2013 Dodge Grand Caravan Power & Handling

 
The Grand Caravan's V-6, 3.6-liter engine gives out 283 horsepower, which is plenty for a minivan. This van handles nicely and accelerates quickly. It can go sixty miles an hour in 7.2 seconds. That's really fast for a minivan. It has enough torque to carry seven passengers and enough power to pass cars on the highway and go up inclines with a full passenger or cargo load. 
Design of the 2013 Odyssey
The Odyssey is a beautifully conceived and beautifully designed minivan. Like other vans of its class, it can seat seven and has the ability to fold away or even remove the rear seats to increase the storage area. It too makes good use of the available space inside the cabin. The Odyssey also improved the noise levels coming from outside. They used the right insulating materials to shield the interior of the van from the loud sounds coming from the outside world. Now their Odyssey is a quiet machine in which the driver can actually hear what the passengers are saying. Fancy that.
Design of the 2013 Grand Caravan
Whoever designed the Grand Caravan took her time and really thought things through. The use of space in the Caravan is very economical. There is plenty of seating capacity but there's also a huge amount of storage space available when the two back rows of seats are folded away. The cabin is also family friendly, which is extremely useful if you have several kids that you're transporting from school to baseball or soccer or dance or whatever. It's the little things that really make a difference when you actually have to drive several people somewhere and be on time. The Caravan comes through with flying colors in the design department. 
Conclusions
These minivans have a lot going for them. They are both exceptional and comparable in many ways. The Grand Caravan seems to have a little more going for it than the Odyssey, though. It has been doing this longer than anyone else and except for the built-in vacuum cleaner that they don't have, it just seems like a better buy.