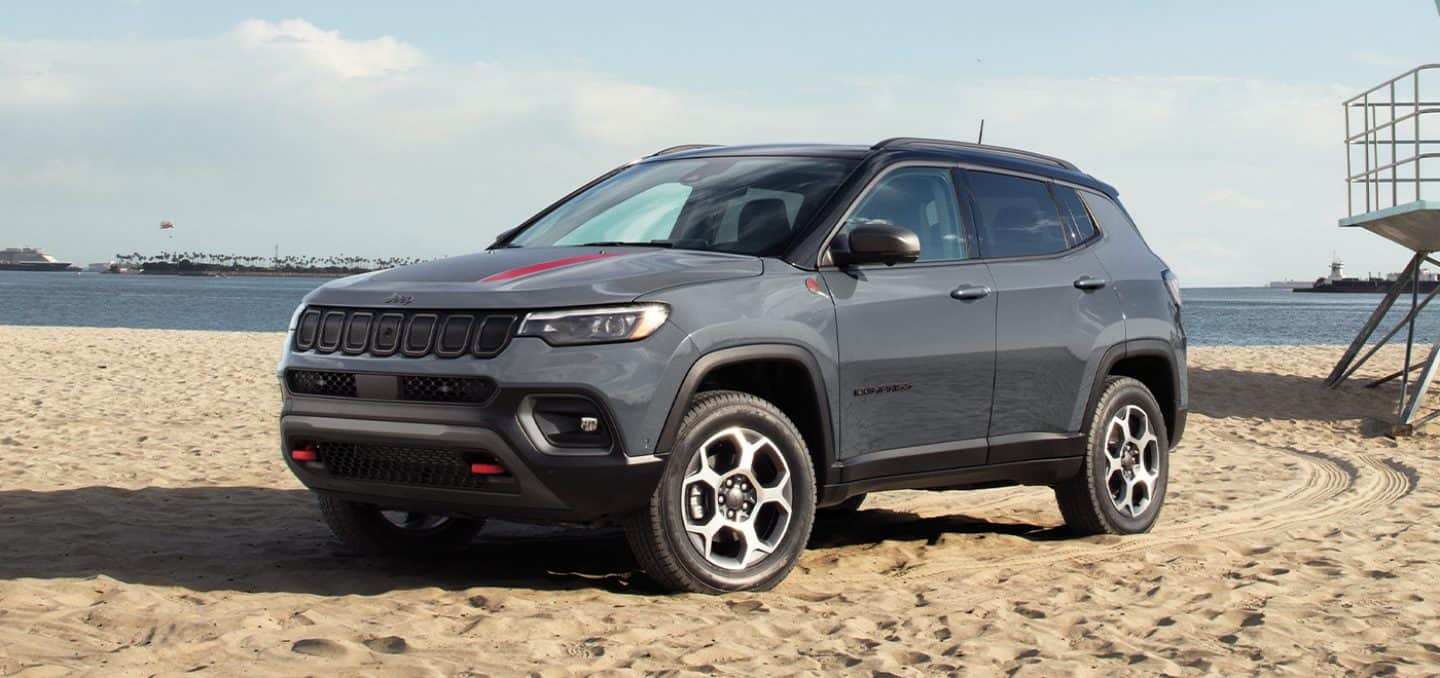 Tips for First Time Car Buyers
Find New and Used Inventory at Reedman-Toll!
Are you in the Philadelphia area shopping for your first car? Then you've come to the right place! Buying a car for the first time is an exciting experience, that also comes with a lot of decisions. Whether you're a new driver that's going to be picking out their very first car, or you're an experienced driver who's simply never gone through the purchasing process themselves, we here at Reedman-Toll CDJR are here to help. We want you to feel confident in whatever car you choose, whether it's brand-new or pre-owned. We also want you to find a car that you'll love for years to come, and that fits within your budget. Keep reading down below to learn our favorite tips and tricks for first-time buyers, and discover how to find your perfect vehicle at Reedman-Toll CDJR of Langhorne, PA!
Where Should You Shop?
If you're setting out on the journey of buying your first car, one of the first decisions you'll encounter is where to look! Having a reliable place to browse your options is essential to finding the right car to suit your needs. When you shop with us here at Reedman-Toll, you'll have access to our wide selection of new Chrysler, Dodge, Jeep and Ram vehicles, as well as our extensive inventory of pre-owned cars of all makes and models. When you shop with a private seller, you simply won't have the same selection as you will here at Reedman-Toll. You'll also miss out on the expert knowledge and support of our dedicated sales team. We want to help you every step of the way, from scheduling your first test-drive, to signing your title. Get in touch with us today to get started!
Get Pre-Approved
A big part of buying a car for the first time is deciding how to pay for it. Most likely, you'll be getting an auto loan, and making monthly payments for a given amount of time. This may sound intimidating, but never fear! You can actually start your financing process right from the comfort of your own home by getting pre-approved for your auto loan right here on our website. Get started by clicking on the Shopping Tools tab, and click Get Approved Now. Then, simply fill out our secure online form, and we can approve your credit, which will set you up for getting a great deal on your purchase. Getting a jump-start on your financing application is a great way to set yourself up for success, especially if this is your first purchase! If you have any questions, simply give us a call, and our team at our in-house finance center will be happy to assist you.
Know Your Financing Options
Once you've taken the first step and gotten pre-approved for your auto loan, it's important to make sure you understand your financing options. Again, it's our goal here at Reedman-Toll CDJR to help make financing your purchase as simple and stress-free as possible. If you have any questions about financing, or what option might be best for you, feel free to make an appointment with us here at our finance center in Langhorne, Pennsylvania. We can give you tons of information on how best to pay for your vehicle. For example, making a larger down payment will result in lower or fewer monthly payments down the line. You can also take advantage of our various specials and sales events to help you get a great price! If you or a family member has a car that they no longer need, you can even sell it to us here at Reeman-Toll and use the trade-in value towards your purchase.
Take a Test-Drive
Once all of the planning is taken care of, it's time to decide which car you're actually interested in! You most likely have an idea of what kind of car you want going into this process, but the best way to really see which one is right for you is to get behind the wheel and take it for a test-drive. During your test drive, you can see whether or not the seats are comfortable, if the dashboard layout feels intuitive, and if the car has the visibility you need. Feel free to try out multiple different options to see how they compare. This will help you identify your unique preferences. You should also try to take each vehicle for a similar drive, so that they all get a fair shot. Try to take them on the highway so that you can see how they accelerate, and how they perform at higher speeds. By test-driving your options, you may just settle on a car that you never expected!
Find Your New Car at Reedman-Toll CDJR!
No matter what kind of car you're looking for, we want to help you find it here at Reedman-Toll Chrysler Dodge Jeep Ram! Take a moment to check out our selection of new and used inventories right here on our website! You can also visit us in person at our showroom in Langhorne, Pennsylvania. Here, we proudly serve the greater Philadelphia are in all of their automotive needs. You can browse our entire selection of vehicles, and take all of your favorite options for a test-drive. Plus, our friendly and knowledgeable team of sales associates will be happy to answer any questions you may have, and offer support every step of the way. Browse our inventory online, or come visit us today at Reedman-Toll CDJR!