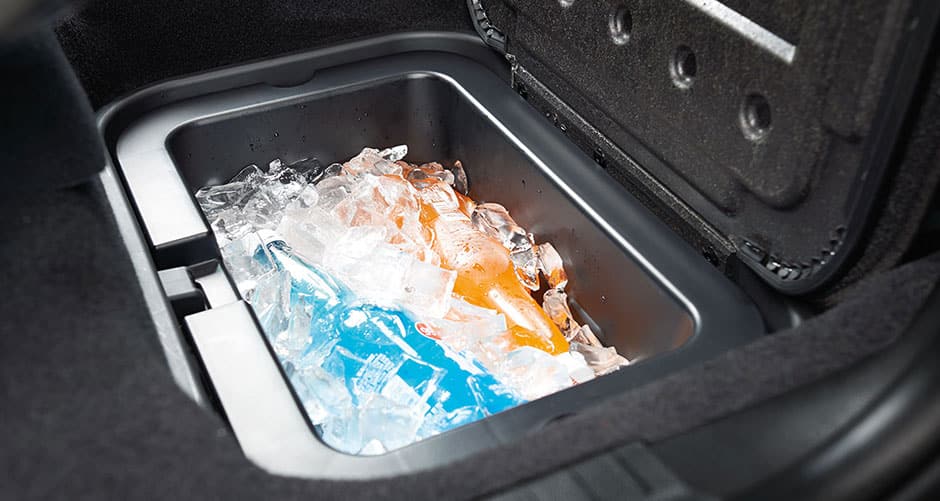 Tailgate Hacks
It's football season and if you're a football fan, you know there's nothing like cheering on your team after an awesome tailgate. So if you're the one hosting the pre-game treats, here's a few tailgating hacks to make your tailgate the best around.
A toolbox is a great way to store and organize everything from grilling tools, to plastic forks and spoons, and even condiments and seasonings. With so many drawers and compartments, you can store and carry just about anything. 
To cut down on cleanup but still have great food, try making "walking tacos." Start by grabbing snack sized corn chips or tortillas and bring taco toppings like meat, cheese, guacamole, salsa, and lettuce. Have your tailgating guests crunch their bag of chips inside the bag. Then tell them to add their favorite taco toppings. Hand them a fork and let them eat everything inside the bag. Yummy and easy cleanup.
Keep paper towels handy by using a bungee cord through paper towel roll and secure the hooks onto a tent. Your tailgating guests can easily rip off a few towels when they need them. 
Cook two different dips in your crockpot at once by using two slow cooker liners and this hack. Mold a few sheets of heavy duty foil to form a wall in the center of your slow cooker. Then place two slow cooker liners to cover both halves. Now your dips will stay separated and you can enjoy two apps rather than just one!
Be sure to pack a large plastic container with a lid. When you're done tailgating, toss all of the dishes and silverware you need to wash inside the plastic container. Then just add soap and water and clean up all of the utensils right inside the plastic container. This will save you time and save you from big messes.
Need a table cloth that won't blow away? Grab an inexpensive twin sized fitted sheet. The length is perfect for a table and the elastic makes sure the sheet stays put. Plus you can get the sheet in you team's colors and reuse for every game.