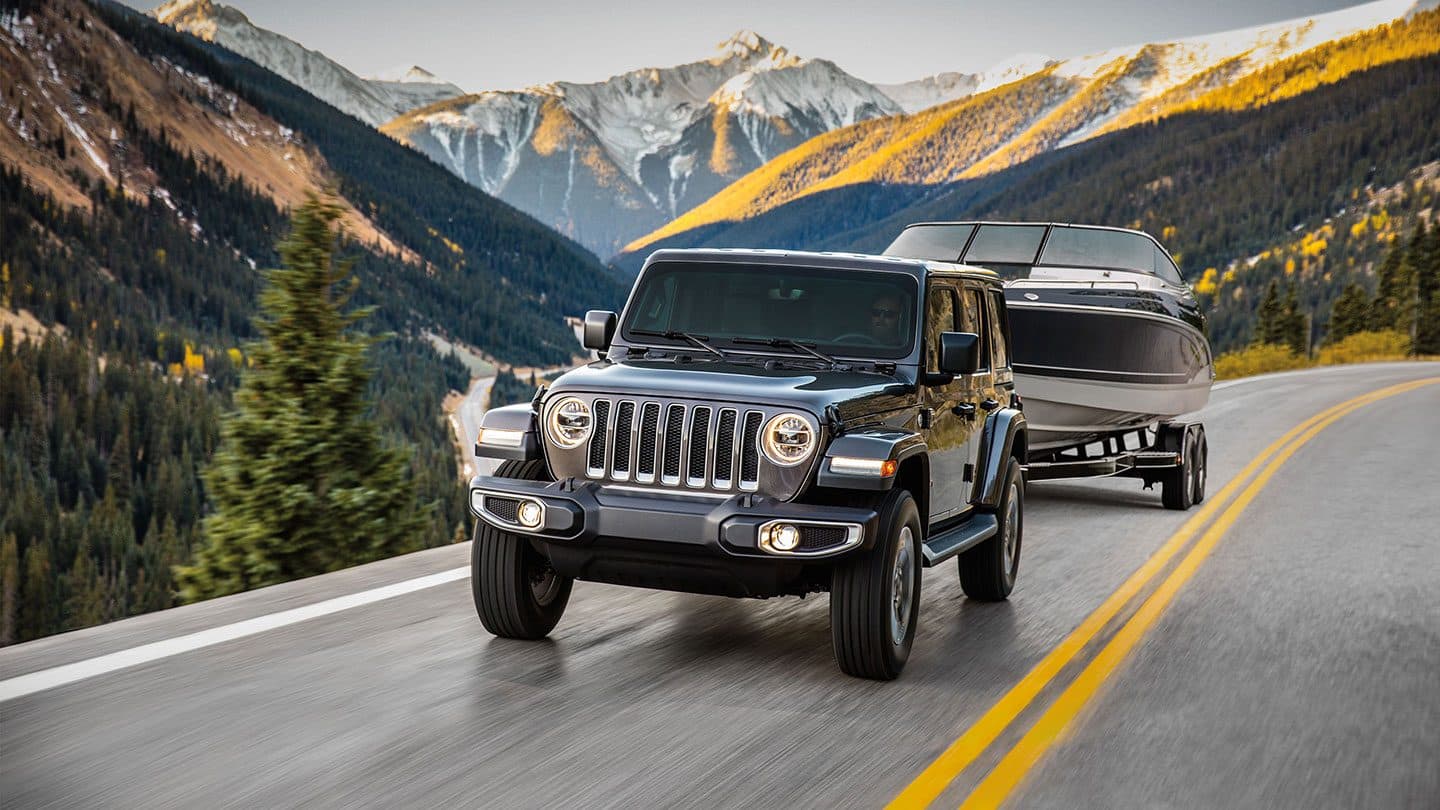 Jeep Wrangler Wins SUV of Year Award
Perhaps it doesn't come as much of a surprise to most, but the MotorTrend SUV of the Year Award has been awarded to none other than the 2019 Jeep Wrangler, which took on all the competition and emerged victorious to claim the title as its own. The 2019 Wrangler has taken a trip to the past for inspiration and a trip to the future for innovation, mixing the two into the culmination of seventy years of engineering mastery and designs of excellence. This results in an utterly groundbreaking SUV that's more than proven that it's the best of the best when it comes to the crossover segment, acting as a pinnacle for other vehicles to strive to be.
Ever Improving
The 2019 version of the Wrangler has had its road drivability modernized, adapted, and overall improved upon for better on-road driving experience, but not at the expense of its trademark off-road capacity being made to suffer for it. With its wide array of available trims to choose between, the Wrangler is able to ensure that in addition to being able to take you where you need to go regardless of nearly any type of terrain that tries to get in your way while also letting you ride in style and with features that you've come to expect from Jeeps and Wranglers. With options that span V6 engine-equipped two-door models to hybrid turbo-4 engine-equipped four-door models, it's practically guaranteed that there will be a version of the Wrangler that meets your needs to a tee.
Designed on a Dime
The Jeep design has been tweaked for the 2019 Jeep Wrangler, but only to an extent that knows when to stop so that the changes don't go off the rails and take away from what it means to drive a Jeep. This ensures the Jeep experience isn't made any less special or enjoyable. The iconic Jeep grille with its seven bars rests between rounded headlights while the rear end is outfitted with square taillights that have been updated with turn signals mounted at the end of the Wrangler's wheel flares. At the same time, its badges have been placed at the end of its wheel flares for a unique placement look. The changes made to the 2019 Wrangler allow it to embrace what's new, but don't remove it from the iconic style that drivers expect and desire from their Jeep.
Exterior Matters
When it comes to what kind of style the Wrangler will have, that's left up to you. While the iconic design that so many expect from a Jeep isn't going anywhere, the Wrangler augments that design with choices that make it practically tailor-made to your specification. With little more than simple tools from around the house, several features like a fold-down windshield can be simply implemented due to a reworked design. Additionally, canvas soft tops and plastic side windows are widely available options as well. Special editions also offer you more options that include the likes of exclusive exterior color and palette options, seven different wheel variations, and a whole host of available Mopar modifications that all set to turn the Wrangler into the perfect vehicle for you.
No Inferior Interior
The 2019 Jeep Wrangler's exterior might be what draws you in, but you'll stay because of the wide array of features inside that have been so well-designed and so intuitively setup that all other car interiors will seem lacking in comparison. Additional character is added in little ways that add up, like the air recirculation control being shaped like the Wrangler, the rear headrests being easily folded down for improved driver visibility, the speed and efficiency with which the included Unconnect infotainment system can be learned and mastered, and the steering wheel-mounted audio controls so the driver can keep control over what they're listening to while also keeping control over where they are on the road.
Ready to Roll
Topping everything else off that this amazing vehicle brings with it, the 2019 Jeep Wrangler's amazing ability to go practically anywhere has been made even better thanks to an all-new, improved suspension with overall increased articulation. With the Wrangler's core design philosophy including constant improvement and continual inspection for so long, there's very little surprise that the culmination of that has led the 2019 Wrangler to become the refined vehicle that it is, one that surely deserves the SUV of the Year award. It's nearly impossible to deny all the hard work that has been put into turning the Wrangler into the incredible vehicle that it is. So if a new SUV is on your to-do list then there's no reason to settle for anything that's not the best, which is the 2019 Jeep Wrangler if you hadn't heard.
Check out our inventory then stop on by to try one for yourself.