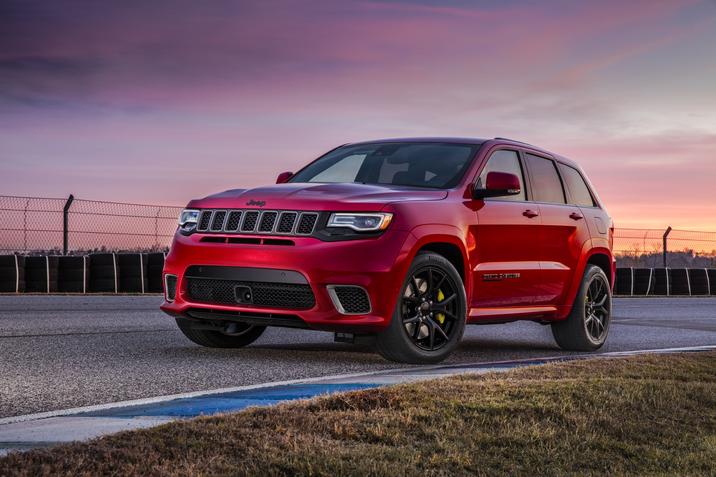 Fall Maintenance For Your Jeep
It's essentially time to update, check, and otherwise bolster your Jeep when it gets to the fall season. This is an easy reminder point in the year that's not as busy as summer, and also not as cold as the wintertime, obviously. You don't want to put on brake pads yourself in the winter when you could have done it in the fall, with no snow on the ground and temperatures several degrees warmer! Let's take a minute to go over things like checking for tire-wear, critter-damage, rust, and broken parts so that no one is caught unaware. If you find something of importance in those areas, why not pop down to
Our Service Center
right here in Langhorne, PA?
Does Sustaining Your Jeep in the Fall Include Particular Things?
Routinely scheduled maintenance at an acclaimed Jeep dealer is a key tip when possessing an off-roading vehicle like a Jeep! Remember to watch fluid levels and truly respond to warning lights on the dash, it may be more than it seems! No-one wants expensive repairs, but they only get more expensive if let to get worse with time. All sorts of elements are enhanced with regular maintenance, from vehicle durability to performance security, and all the way over to both fuel economy and resale value. Make early fall your time to get on it!
Tired of Tires? Of Course Not!
It could be argued that one of the prevalent symbolic and practical visual icons on a Jeep are the tires types and size. Why not spend the extra time to ensure they are ready to go at all times, not just good to look at? If the tires are bare from road excursions and high-speed usage, consider putting on all-weather or winter tires on! Perform weekly tire gauge checks for suitable air pressure, because air pressure directly affects the way that tires wear, and can conflict with the Jeep's composite 4x4 systems. Also, heed any cracking or damaged sidewalls, that is a definite issue to be remedied immediately. Become inclined to replace your Jeep's tires on your own, whatever measurement they are, and to do that, locate your tire jack, spare, tire-rod, and the manual!
Have Any Jeep Owner Experienced Maintenance Points?
Slush mats help a lot more than you would think for the cabin carpeting, and even in the fall, the sun is a remorseless fading & drying factor on the facades of any vehicle, so contemplate acquiring both a cargo mat and a seat-covering! All mud, debris, dirt, seashore sand, and other off-road deposits can allow rust, wear, fading, and worse. Time to take it to the car wash and consider also getting the underside sprayed with wax to repel salt and keep rust at bay. Fine detailing isn't just to make it look good while cruising at the beach, it actually matters to the capabilities of the Jeep. Also, make sure you get in the habit of checking it for anything that almost broke loose during the summer and fall of off-roading, you never can tell what important piece of something-or-other that may need an adjustment or replacement. Don't let adhesive pollen, pebbles, dust, and sand from the beach stay on your Jeep for long. Get your Jeep inside if possible in the winter, and buy some mouse-repelling deterrents to place around the garage, like those little bags of pine or cedar that they seem to avoid. Repelling them is a smarter option because trust us, you don't want them dying somewhere in the air vent system, plus, your pets won't be hurt by eating a poisoned mouse! Furthermore, getting your Jeep some cover like a carport in the event of not having access to a garage will help with snow, leaves, sap, and bird droppings, not to mention sun-fading later in the summer.
Jeep Ownership in the Langhorne, PA and Surrounding Areas
Don't forget to check out a Jeep membership to a group from your locality, they are always helpful in terms of expertise and fun. The Bucks County area has many Jeep-centric spots to ride, and the Neshaminy School District has seen quite a few Jeeps with parents picking up the kids too! Did you know that Allegheny National Forest has over 100 miles of ATV trails open for riding during the summer months?
Wonder Where To Bring A Jeep For Fall Maintenance?
Look no further than
Our Service Center
here in Langhorne, Pennsylvania of course! We know Jeeps like no other and can ensure it gets the best, experience, repair, and treatment. Give us a ring at 
215-914-5291
 and set up an appointment before it gets away from you!