Used 2014 Chrysler 300 Langhorne, PA
The 2014 Chrysler 300 has a satisfying V8 engine that offers a smooth and quiet ride. With its extraordinary mix of style, power, luxury and value, the 2014 Chrysler 300 is a top pick among full-size sedans. Other than minor trim level adjustments, the 2014 Chrysler 300 is unchanged.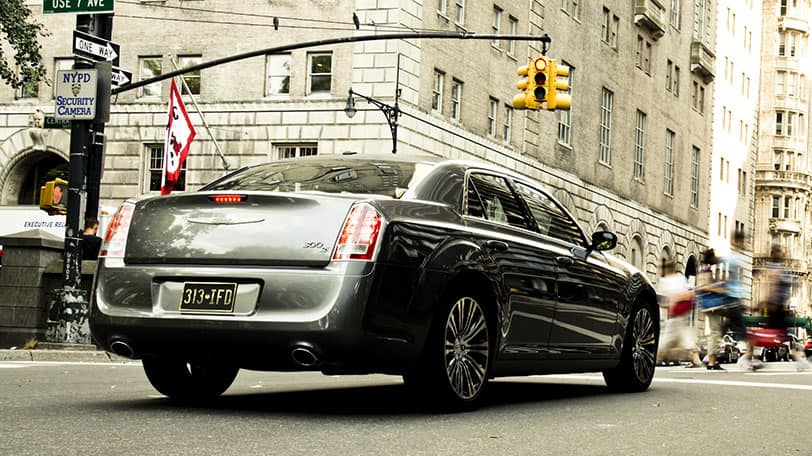 2014 Chrysler 300 Exterior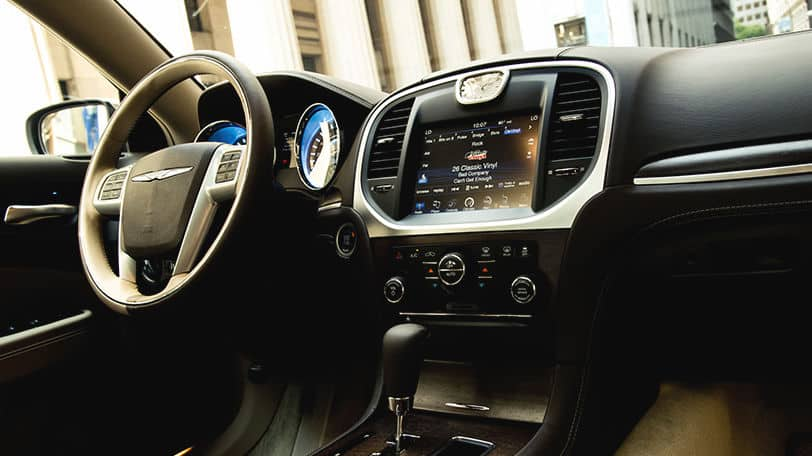 '14 Chrysler 300 Interior
2014 Chrysler 300 Style & Design
The luxurious, high-tech cabin makes the 2014 Chrysler 300 an attractive alternative to a wide range of premium sedans. Another Chrysler 300 calling card is its slinky styling, which is great for turning heads -- unless it's your own head when you're trying to see what's behind you. Thanks to the high beltline and small windows, rear visibility is less than ideal. As for visibility at speed, the 300's powerful engines tend to keep your focus on the road ahead.
Power & Handling of the '14 300
Large and in charge, with a robust roster of V6 and V8 engines to choose from, the 2014 Chrysler 300 commands the road like a classic highway cruiser. In performance testing, a rear-drive 300S went from zero to 60 mph in 6.9 seconds, which is about average for a V6-powered full-size sedan. EPA-estimated fuel economy for the V6 is a respectable 19 mpg city/31 mpg highway and 23 combined. All in all, the 2014 Chrysler 300 is a big car that has been engineered to be driven well.
Conclusion
With the recent influx of appealing compact cars, it's natural to question the relevance of the full-size 2014 Chrysler 300 sedan. But then you drive one, and you realize the 300 is a rolling refresher course in everything that makes American cars great. Chrysler's full-size cruiser is more than just relevant for 2014; it's one of the best cars you'll find for the money.